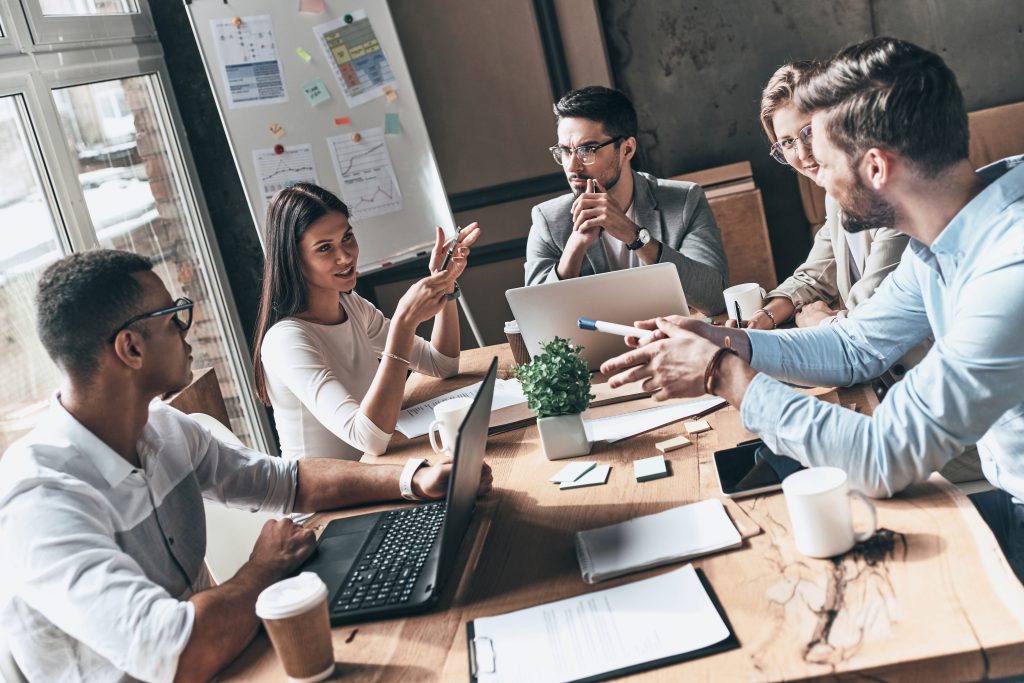 "Each individual has unique gifts, talents and skills," says John J.
Murphy, a specialist in business transformation. "When we bring them to the table and share them for the common purpose, it can give companies a real competitive advantage".

Smart communication among the team members brings many benefits to the company. Also, it is a good way to make most out of the diversity in experience, opinions and perspective. Sometimes, overcoming new challenges and gaining new insights can be a tough job for homogenous teams.

If a person carries a too- pervasive idol mentality, it will be difficult for
him/her to spot any loopholes or delays at an early age. On the other
hand, working in a team of individuals who think differently, cooperating with each other smartly, can unleash energy that boosts
creativity, engagement, efficiency, communication and productivity.
This in turn save blunders from happening without any interference by higher management.

When we do smart teamwork, there's always room for improvement in communication and collaboration skills. Team members will be more open about their ideas when they're habitual to asking "questions", proposing out the "doubts", and receiving
"constructive criticism" without any second thoughts and maybes. This is possible only if the team has mutual understanding and trust in each other, which will always lead to impressive results.

Smart work relationships refer to developing such a positive mindset
where you respect and listen to other people's opinions and
collaborate positively. Such relationships are responsible for more focus and less diversion as if one team member gets diverted from the work, others can help him align back.

According to the Research from the University of Warwick in England, happy employees are up to 20% more productive than the unhappy ones. More the encouragement to honesty, respect and personal openness among the team members higher will be the emotional wellbeing and willingness to work. Any employee will enjoy the work only when he/she is happy with the environment. The work should feel less like a burden and the team should behave like a family, this inadvertently boosts success in one way or the other.

Ultimately, all that matters for any company or organization is
profitability. It's very important to meet the set targets and needs of
the revenue. Smart team involves proper division of responsibilities as per the specializations of the people that helps in effective functioning of tasks, thus amplifying performance and output. Also, all the burden does not go on a single resource while working accordingly in the hour of the need. It helps in reaping profits which is the endmost goal.

"We all have blind spots about our behaviors and strengths that we
may be unaware of, and feedback from a team member can expose
them" says Susan McDaniel, a psychologist at the University of
Rochester Medical Center. A smart team is important as it helps us
recognize our strengths and address our weaknesses which can build a better team member, and even a better individual.

The polished skills of the team member during teamwork can prove
beneficial for the true success of the company and breakthrough
innovation.