Own your own story
A team of zany, young and creative enthu-cutlets, always up for venturing into places undiscovered.
Our revolutionary story
Just like every brand has a story behind it, we do, too. DAUR is not an idea of just one person, but is the dream of friends from college who wanted to bring change, to make an impact. Do you relate to this? To how during college, we make all these plans of creating something extraordinary, of bringing change in the society or of starting your own company even! There's at least one of such ideas scribbled at the back of your notebook and you have proudly called it your own & brain baby. Just like that, DAUR is our brain baby - we followed up with our ideas, people. Some of you might already have started with one of your own ideas, we're in the same boat! Isn't it ever so exciting? And if not, then we're here to help you with exactly that - transforming your dreams into living, breathing entities. We started DAUR ready to not only walk the road, but carve out new paths and then to hop, skip and jump all over those paths - because that's exactly who we are. A team of zany, young and creative enthu-cutlets, always up for venturing into places undiscovered.
We sell the problems we solve, not the product.
Our vision is to work in a way that not only helps us, but also helps the society in becoming better.. To create online as well as offline communities in every niche possible through the power of creative minds and innovative technology. To bring the world a little closer by building communities. We focus on creativity and innovation in everything we do, in pushing each other's limits and believing in what we put out. Our style is divergent and unconventional. We choose to take the more unorthodox way, looking at and doing things with a dash of quirk. Our mission is to build communities and connect people who have a genuine inclination towards any form of art. Our main motive is to take brands and make them into BRANDS, giving them their own identity. We believe that everyone and everything, from a person to an organisation, has a potential to come into their own and become something great in itself. To get our clients as many opportunities as possible, enhance and improve those opportunities is what we love to do. Pushing aside the entrepreneurial mindset, our intent is to showcase and project the next gen leaders.
We've a product for all your needs.

Experiential learning programs
Know More >

Matching frequencies together
Know More >

App for real-time reactions and reviews
Know More >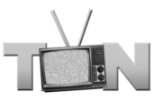 Community who wants to relive the imaginative world
Know More >

UGC oriented content and trade website for the niche
Know More >